Accredited Training 
I am a qualified teacher, assessor and internal quality educational assessor who has taught holistic therapies and psychological courses in further education for up to 13 years. 
I have a Masters degree in Interdisciplinary Psychology and am a registered psychotherapist and trauma-focused EMDR therapist of which meditation plays a big part in stabilisation. I hold qualifications in Buddhism, EFT (Emotional Freedom Technique), Inner Child Therapy, Advanced Cognitive Behavioural Therapy, Three Principles Coaching, mindfulness, meditation, crystal therapy, Qi gong and a Reiki Master Teacher and Advanced Menopause Practitioner.
My courses are accredited by The Complementary Medical Association of which the training company is a member and a registered college. The link below will take you to college profile on The Complementary Medical Association's website.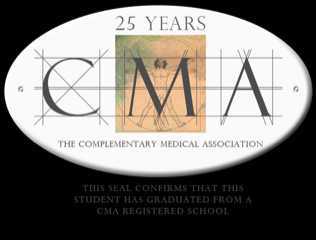 , 
Courses and prices 2022
Psychological Trauma-informed Diploma £345
One day course 8.5 hours attendance 9.00am – 5.30pm  Ripon, North Yorkshire or online via Zoom. One case study (5 hours) and Reflection 15.5 minimum hours in total equating to 15CPD points.
Please enquire for Spring 2023 onward dates
Pre-requisites to the course
This course is open to anyone who is supporting clients, with psychological trauma and works with adults and children.  We welcome staff from the services, educational settings, counsellors, complementary and holistic therapists etc. We would ask for confirmation of qualifications ideally a level 2 counselling diploma or holistic qualification. This is entirely at our discretion so please contact us if your job role is not included above. Please note this course is not for members of the public.
Case Study (5 hours in total)
We would like candidates to complete one case study in their own therapy/work space within three months to show competency.
Reflection (800 words) – Completed within three months to show competence and understanding before certification.
Online Trauma-informed Mental Health First Aid  (16 hours study)
In 2018 the health and wellness market in the UK was valued at 23 billion euros (Statista) and it is not showing signs of slowing down. Shifts in attitude surrounding mental wellness are at the forefront of personal and corporate cultures; we are embracing infusing well-being techniques into our daily life.  Corporations and organisations are making staff wellness a top priority and working in partnership with well-being professionals to improve health and well-being in the workplace. Four out of five businesses have no staff trained in mental health first aid or work related stress. Over 11 million days are lost at work a year because of stress at work (HSE). Employers have a legal duty to protect employees from stress at work and be able to ensure employees have a safe working environment while taking reasonable care to prevent personal injury (mental or physical) that may arise in the workplace.
This accredited two day course covers:
What is mental health first aid and why is it important?
What is the role of a mental health first aider & Wellness Advocate?
The impact of mental health issues in the workplace
Stigma and discrimination
Promoting a positive work culture
Mental health issues – Anxiety, depression, obsessive compulsive disorders, eating disorders, alcohol and drug dependency, panic, fatigue, self-harm, and personality disorders
Spotting the triggers and signs of mental health issues
Suicide and preventing crisis
Raising awareness of the importance of well-being in the workplace
Providing support in the forms of listening, reassuring, responding, resources, signposting and treatment right through to recovery
Being a point of contact for staff and mental health first aid planning
Enhanced interpersonal skills – mindful listening, speaking, non-judgement and compassion 
Trauma 
Prices are £225 per person including training notes, certification and book. 
——————-
Meditation Teaching Diploma (8 hours minimum learning) Runs all through the year. 30 minutes Zoom interview, course outline, student workbook, meditation scripts and two mediation recordings for assessment £209 per person.
Should you prefer face to face training this can be done with some home preparation (student workbook) and 5 hours with me – £250 per person. This option may be open to small groups of 3 students so please note it is not a solely one to one. 
For either option a £50 non-refundable deposit is required and full payment by card or bank transfer 7 days prior to course starting.

——————-
 Online Mindfulness Diploma (distance learning qualification 70 hours) £399  Commence anytime – 12 months completion deadline
Includes training manual, feedback and marking of 10 assignments and certification. Please enquire for full syllabus and how this qualification can enhance your career and personal pathways.  
——————-
Online Mindfulness Diploma (distance learning qualification 100 hours Schools option. £450 Commence anytime – 12 months completion deadline  
Includes training manual, feedback and marking of 10 assignments, resource development support, mentoring, The Peaceful Classroom and  certification.
——————-
Body Massage Diploma Level 3 A & P (100 hours) £899  – 12 months completion deadline  
Includes pre-course work, anatomy and physiology level 3, training manual, six practical visits, theory, homework, six case studies and certification. Please enquire for full syllabus. 
——————-
Indian Head Massage Diploma  13 hours £299  
Includes pre-course work, training manual, anatomy & physiology, chakras, marmic points, the aura, Ayurveda and doshas, three practical visits, written exam, assessment and certification.  
All Reiki Courses are taught from Usui Lineage which requires no accreditation 
Reiki First Degree £199 (one day) Enquire for dates
This day course will start you on your Reiki journey, you will study the history of Reiki, learn about energy, chakras and the Auric Fields. You will receive a Reiki attunement to align you with Reiki energy, enjoy meditations and the Reiki precepts. You will also learn the hand positions for working on family and friends before studying second degree to become a practitioner.  Each learner receives pre-course reading, full training notes, a Reiki book, a copy of my wellness book The Gateway, certification, Usui Lineage and access to Reiki shares.
 ——————-
Reiki Second Degree (one day) £245 Enquire for dates
Includes pre-course work, training manual, book, certification, attunements, knowledge of Reiki Symbols, Crystal Gift Set and working as a Practitioner with access to Reiki shares.
 ——————-
Reiki Masters (two days) £550 Enquire for dates
Includes pre-course work, training manual, book, certification, attunement, knowledge of advance Reiki Symbols, pendulum and crystal work and access to Reiki shares .
——————-
Reiki Master Teacher Practitioner (two days) £750
This course is for Reiki Masters who wish to attune learners and run a responsible teaching practice through this lineage.
Private one to one tuition is available, please enquire for prices and available date.
If you are interested in a particular course and would like more information or an application form,  please click the enquiries button below. 
By Taking the Mindfulness Diploma through the Mindful Space Wellbeing Company has not only enhanced my own practice of mindfulness and meditation, but has given me a deeper level of understanding and with it, brought a confidence that has meant I have been able to help more people bring calm, inner peace and harmony in to their lives.
I cannot recommend Gail's online and attendance learning space she creates highly enough. I have found her approach the perfect balance of factual information and creative thought.  Thanks to her teaching I have taken time to read widely and gained so much more than certificates on my therapy room wall.  I cannot thank her enough for the opportunities for growth her courses provide.
I loved studying with Gail, the atmosphere was always warm and welcoming.  She was professional, friendly and approachable and I value her opinion and wisdom
I thoroughly enjoyed learning what Gail shared and it was very interesting.  Thank you so much for offering this course online and your guidance along the way
I was lucky enough to attend mindfulness training with Gail and it was amazing! Not only did it help to develop my own personal well-being but I was confident enough to deliver some sessions to start back in school and develop a scheme of work to teach my own class