My Books
It takes real courage to look at your life and make a change.  I totally believe that reading other people's stories and connecting to those stories is the beacon of hope and the vehicle for inspiration and change. I hope you enjoy my books.
Order Now
Read Reviews Here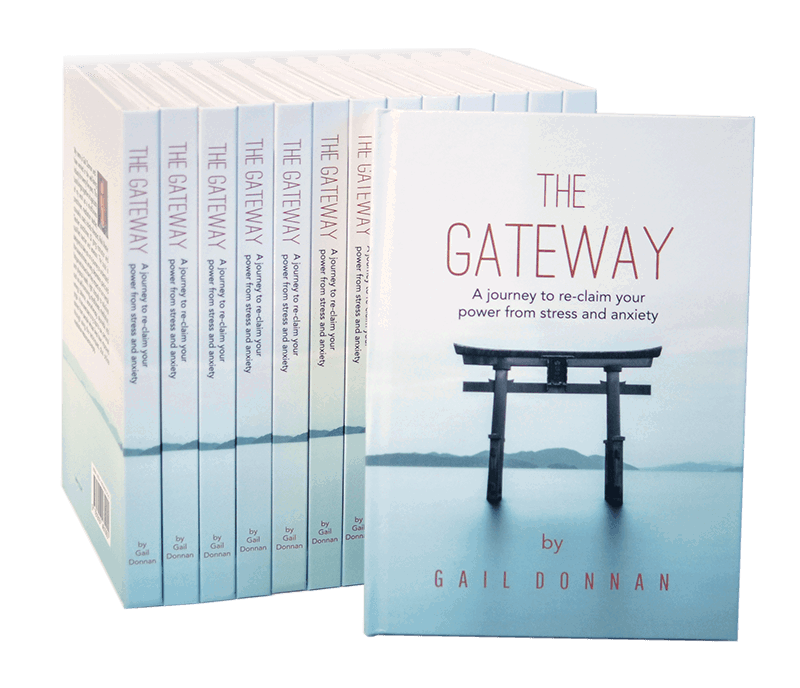 The Gateway
As a mindfulness practitioner, meditation teacher, counsellor, Reiki master teacher practitioner, Qi Gong instructor, holistic therapist, qualified teacher, coach, assessor and mentor, I designed a self-development program over the course of two years for clients who visited my centre (the program consists of six  hour appointments).  The program is extremely successful and I decided to write a modified version of the program in book form which is an accompaniment to the whole program. The book may be enough to help someone, if they choose they can progress onto a workshop, a personal study program, accredited qualifications and spend some time on my Retreats.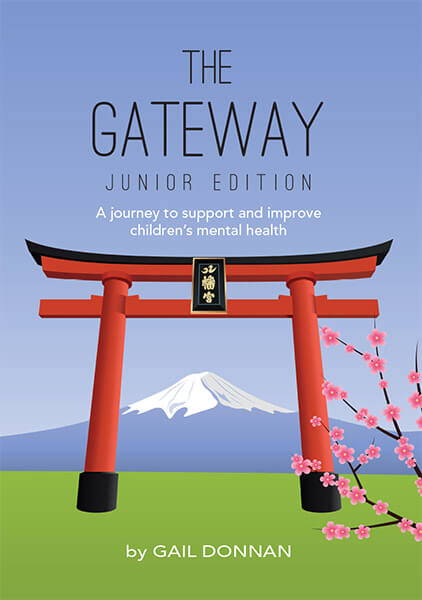 The Gateway Junior Edition
After the success of my first book, this book shows how the principles of The Gateway can be used to support children on their journey towards wellness, confidence and peace and away from anxiety and mental health issues.  It is intended to help build resilience, steadfast inner foundations, equipping and encouraging children to respond rather than react to the ups and downs of life and to increase their tolerance to uncertainty. It draws together a huge body of my work as a teacher, counsellor, coach, mindfulness practitioner, meditation teacher, Bach Flower Remedies practitioner, Qi gong instructor, Reiki Master Teacher and parent.
Young people today are under more pressure than ever before and have less time to reflect. This book is designed to take you and the children under your care on a journey looking at how to embed mindfulness and meditation into everyday life, how to improve well-being and relationships, the skills to be able to understand and process difficult emotions, the stages of human development, supporting children through anxiety and grief, techniques to improve sleep, fun activities and games to try, quotes, a look at certain complementary medicine techniques, tips to use immediately, stories, poetry and online meditations.  In summary it is a truly holistic approach to supporting children building resilience.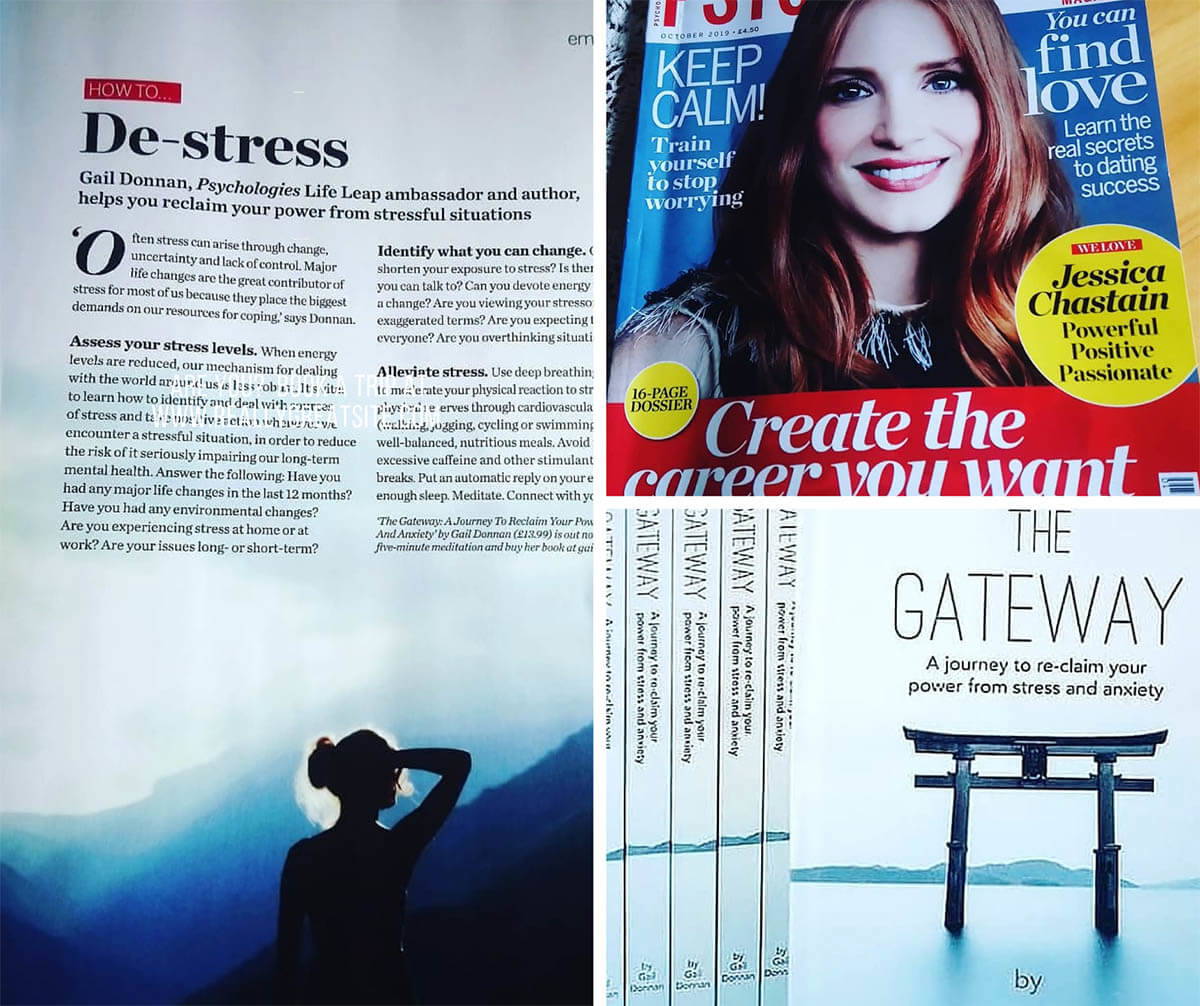 Featured in the October issues of Psychologies Magazine
"The Gateway is a brilliant read, Gail's story of over coming anxiety and depression, her extensive knowledge on how our brains work, mindfulness and meditation is truly incredible."
"No book has been this helpful and I read a lot.  The techniques you explain are easy to understand. It has really given me hope and has had a huge impact on my life."
"If anyone is struggling, you should go buy this book, a great read and a way to be positive. I've not put this down, and done things it has suggested and I already feel more positive from it."
"I feel like you have wrote this book just for me, thank you."
"I could do with a truck load of these books, let me know when I can collect some more."
Main aims
I wanted to look at modern day issues for families and adults such as stress, depression, anxiety, grief, fatigue and panic and offer solutions using time honoured techniques such as energy medicine, mindfulness, meditation, the stages of human development,  Bach Flower Remedies, self-honouring, reiki, aromatherapy, ayurveda, yoga

, Qi Gong, the chakras, the auric field, improving sleep, time management and energy balancing

Quotes from clients, visitors, children, teachers, head teachers and students who have used the techniques successfully
Exercises to try
Online meditations and stories