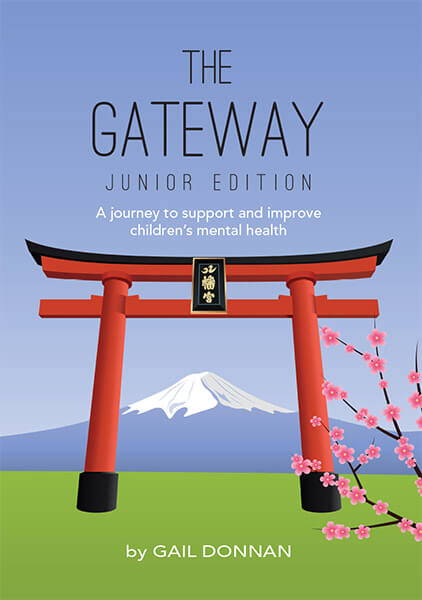 From Raring 2 Go – The go to guide for you and your child
June 2020
I've been looking for a book for a while now, that would give me a helping hand when chatting with my eight year old. She's beginning to think about things more deeply and ask some really good questions – to which I often don't have the answers! We have unfortunately recently had a bereavement in the family, and I wanted to learn how to pre-empt some of the anxiety I felt that my daughter might have. Luckily, Katie Fraser has been reviewing The Gateway for Raring2go magazine so was able to point me in the right direction! 
From Katie:
Gail Donnan's insightful guide is the perfect starting point for parents wanting to begin a discussion about the importance of a healthy mind-body balance with their children. Each chapter is carefully broken down into particular sections allowing you to quickly dip in and out and find information on topic relevant to you. The activities Gail suggests are tried and tested as effective ways to approach uncomfortable issues, from homeopathic remedies, meditation and lavender play-doh. Gail guides you through different ways to approach difficult subjects while offering reassurance that parents are already supporting their children in an effective way. 
The methods are drawn from Gail's own experience tackling many of the subjects of the book with her own daughter, including struggles with anxiety, illness, and body image. Her openness about her familial relationships shows that everybody, including the professional, struggle – a realisation that is both incredibly comforting and encouraging. There is no 'perfect' way to start a discussion about mental health but Gail offers multiple practices, guidances, and remedies as an addition to the family routine or an effective starting-point for any parent. 
Each page offers new advice, teaching, and is occasionally decorated with beautiful illustrations that add a gorgeous dash of happiness and elegance. What is brilliant about this book is that Gail has taken the time to make sure that the activities proposed for children are entertaining, thoughtful and engaging. They encourage parents and children to take part together as the emphasis is always on family and creating an atmosphere of support across the entire household. This guide succeeds in offering reliable instruction that is as accessible as it is thoughtful and well-considered.