Interdisciplinary and Transpersonal Psychology, Teacher & Author
Helping you channel your full potential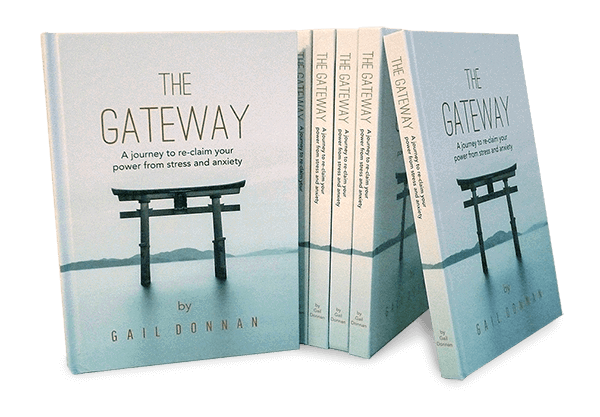 Welcome to my website. I specialise in reminding people of their capacity to heal using twenty six years of experience within the mental health and wellbeing spaces.  I use a mixture of Western & Eastern Psychology, I am a trauma-informed therapist, Inner Child Therapist and counsellor along with using MBSR (Mindfulness Stress Based Reduction), Meditation, Buddhism, Qi gong to help people heal.  I also use Bach Flower Remedies, Crystal Therapy and Holistic Therapies where necessary and  I am a qualified Teacher, Assessor, IQA and Reiki Master Teacher. 
As a therapist I am always keen to learn and I am currently studying towards a Masters Degree in Interdisciplinary Psychology at Leeds Beckett University, specialising in Trauma Therapies.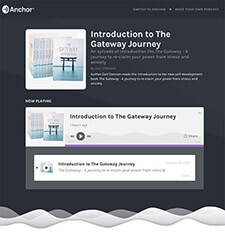 A journey to re-claim your power from stress and anxiety , Introduction to The Gateway Journey
I am also the founder and safe guarding officer of The Trauma Centre based in Ripon and North Yorkshire.
I am an ambassador for Psychologies Magazine, a freelance wellness writer and blogger, part of the writing team for Beauty Despite Cancer and am a regular contributor to Radio.
I am the founder of The Mindfulspace Wellbeing Company and The Trauma Centre Ripon (not-for-profit).
About My Work
I work within fields of Interdisciplinary and Transpersonal Psychology and have an interest in anxiety and trauma. I am passionate about reminding people of their own capacity to heal and whilst I have the academic qualifications I also have the life experience.
I have written two mental health and wellness books – "The Gateway" and "The Gateway – Junior Edition" series are an introduction and modified version of my work with a choice for anyone to continue their journey. Both books are available on the 'shop' page.
Integrity
by delivering a high standard of professional inclusive therapy, counselling, mentoring, training and teaching
Community
by creating a like-minded community to improve a sense of belonging
Purpose
to support people to identify their purpose
Empowerment
to teach clients the skills to empower their lives
Permission
to support clients to grant themselves permission to understand that happiness is not a permanent state and that healing is possible
Knowledge
to support clients to realise that anxiety, panic, trauma and depression are not something to be scared of, to understand how their body works and to avoid feeling like a failure
Awareness
to support and remind clients of their capacity to heal 
ing  My Approaches
My approaches support and empower clients through Western Psychological approaches such as counselling, Psychoanalysis techniques, Inner Child Therapy, MBSR (Mindfulness Based Stress Reduction), PTSD therapies (Post-Traumatic Stress Disorder) blended with Eastern philosophies and ancient time honoured techniques such as mindfulness, meditation, touch therapies and energy medicine. I have personally dealt with trauma, anxiety, panic and depression so my approach is from two perspectives, one as a survivor and two as a trained practitioner. I can support clients to "treat" their symptoms and also take therapy a step further to discover the roots causes of emotional pain in a safe and professional environment.
We have ancient minds living in a super modern, fast and ever changing society. Reading my books, having therapy,  studying a course will shed some light on why anxiety is the illness of our time. I consider energy balance, your personal power, my own healing journey, Western and Eastern Psychology, mindfulness, understanding the body and brain, meditation, Qi Gong, Reiki, the chakras, the auric field, improving sleep, energy, yoga, Ayuverda, self-honouring, ego, anxiety, hormones, technology, gratitude and happiness.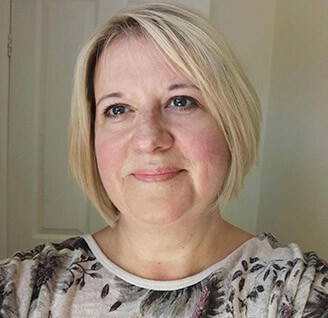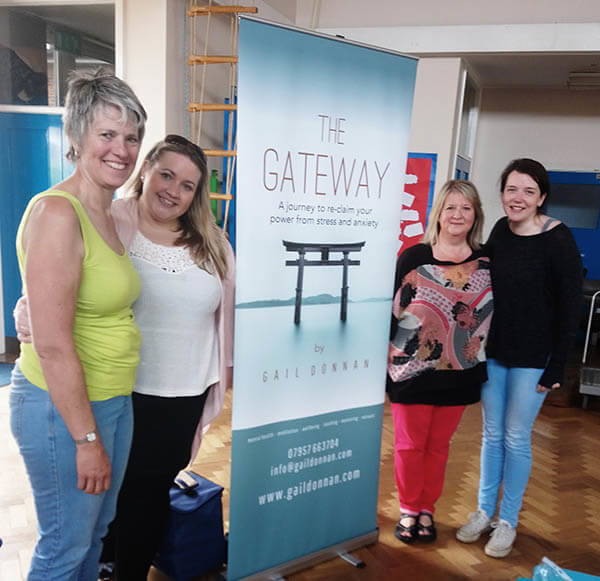 Gail has recently been speaking on the benefits of Mindfulness & Meditation to 30 teaching staff at Moorside School Ripon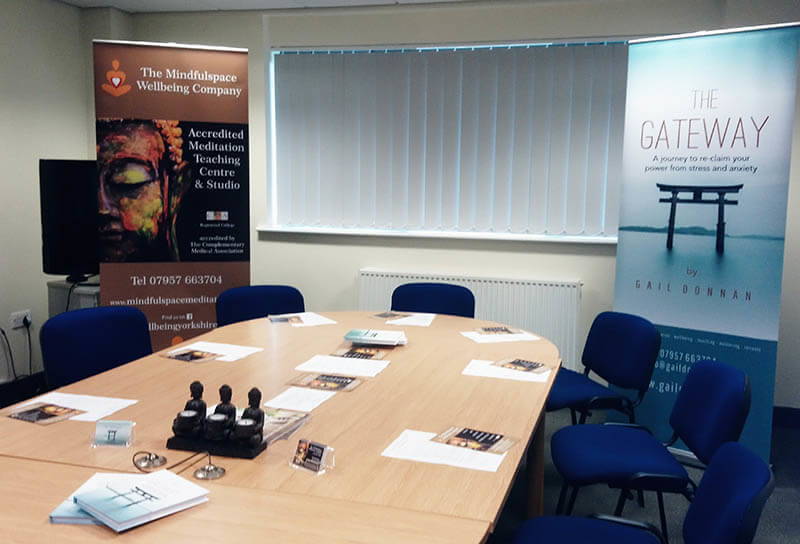 All ready for a meditation session for staff at Ripon Grammar school on their staff well-being training day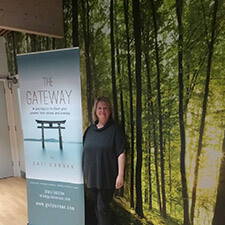 Gail has recently been invited to speak at Harrogate Ladies College Wellness Centre for The Lighthouse mental health charity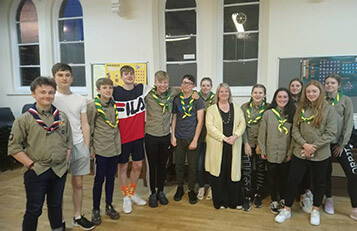 Gail has also recently run a mindfulness session for Wetherby Explorer Scouts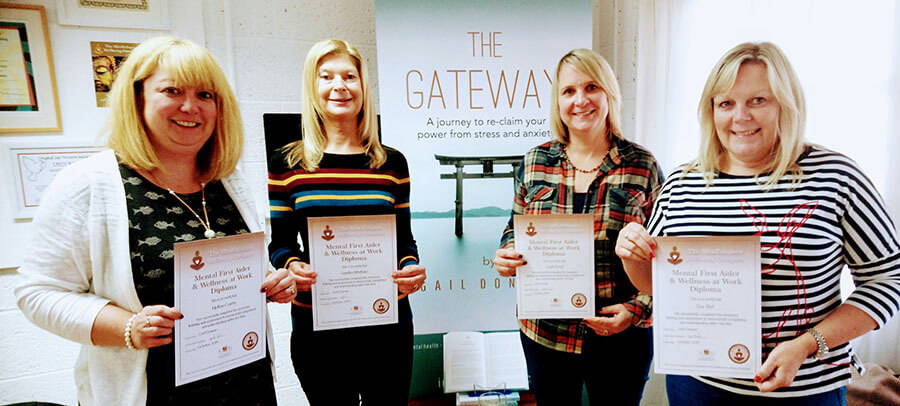 Staff from RAF Menwith Hill completed their two day accredited Mental Health First aid and wellness at work Diploma with Gail
Articles
Sunday Times August 5th 2018 Homes supplement Best places to live in the city – Mindfulness Centre mentioned

Spirit & Destiny Magazine August 2018

OM Yoga & Lifestyle Magazine April 2018 – Amazing Space feature –  Wellness Centre featured
Psychologies Magazine Ambassador blogs

Spirit & Destiny Magazine 
Wellness Retreats
Join us on our next retreat – click HERE for details