Author & Mental Health Expert
Helping you channel your full potential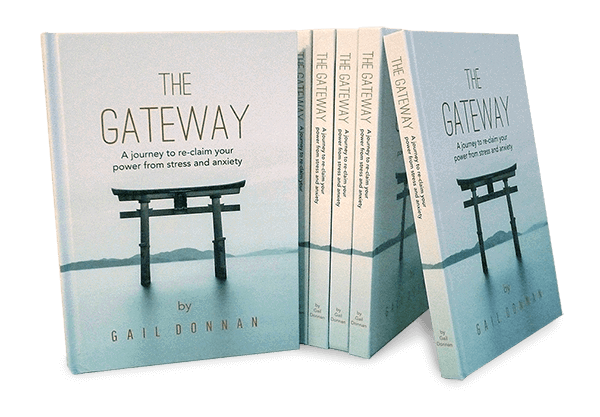 My name is Gail Donnan and I have 25 years experience within the well-being industry. I hold qualifications in mindfulness, meditation, Buddhism, Qi gong, counselling, coaching, Inner Child therapy, Bach Flower Remedies, Crystal Therapy and holistic therapies.  I am a qualified teacher, assessor, IQA and Reiki Master Teacher. 
As a therapist you are always learning and I am currently studying towards a Masters Degree in Interdisciplinary Psychology at Leeds Beckett University.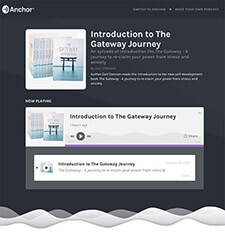 A journey to re-claim your power from stress and anxiety , Introduction to The Gateway Journey
I am also an ambassador for Psychologies Magazine, a freelance wellness writer and blogger, part of the writing team for Beauty Despite Cancer and I  host live talks and discussion for Inspire Radio and my meditations feature weekly on their meditation and world music slot. Click the Inspire Radio Logo to listen live.
I am an accomplished guest speaker , wellness retreat specialist and founder of The Mindfulspace Wellbeing Company and The Little Lodge Sanctuary.
 My Story
I have encountered several life challenges myself such as post- natal depression, divorce, death of a close friend, burn out, anxiety, panic, fatigue and depression. I am passionate about reminding people of their own capacity to heal.
I have built resilience over the years through using mindfulness, meditation, self-development, energy medicine training, learning from ancient wisdom and self-mastery.
I own The Mindfulspace Wellbeing Company (Wellness Centre and Accredited Training Academy) based in Ripon in North Yorkshire and through my work over the years I have helped and supported many clients on a one to one basis along with clients wanting a career change into the well-being industry.
"The Gateway" and "The Gateway – Junior Edition" series are an introduction and modified version of my work with a choice for anyone to continue their journey in the form of workshops, study programs, accredited qualifications, retreats and personalised, supportive gifts.
Integrity
by delivering a high standard of professional inclusive mentoring, training and teaching
Community
by creating a like-minded community to improve a sense of belonging
Purpose
to support people to identify their purpose
Empowerment
to teach people the skills to empower their lives
Permission
to allow people to grant themselves permission to understand that happiness is not a permanent state
Knowledge
to allow people to realise that anxiety, panic and depression are not something to be scared of, to understand how their body works and to avoid feeling like a failure
Awareness
to teach people to be aware of the content of their mind but to not identify with it
My Approach
My approach has been to empower people through self-development, wisdom, Psychological approaches and self-honouring using many Eastern philosophies and ancient time honoured techniques. I have personally dealt with anxiety, panic and depression so the resources are from two perspectives, one as a survivor and two as a trained practitioner.
We have ancient minds living in a super modern, fast and ever changing society. Reading the book, attending a workshop, study course or a Retreat will shed some light on why anxiety is the illness of our time – each resource builds on the last. I talk about energy balance, your personal power, my own healing journey, mindfulness, understanding the body and brain, meditation, Qi Gong, Reiki, the chakras, the auric Field, improving sleep, energy, yoga, ayuverda, self-honouring, ego, anxiety, hormones, technology, gratitude and happiness.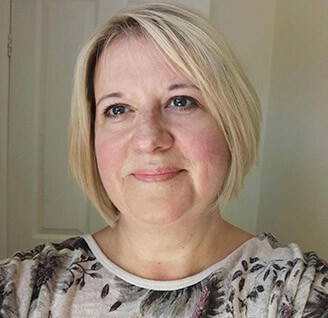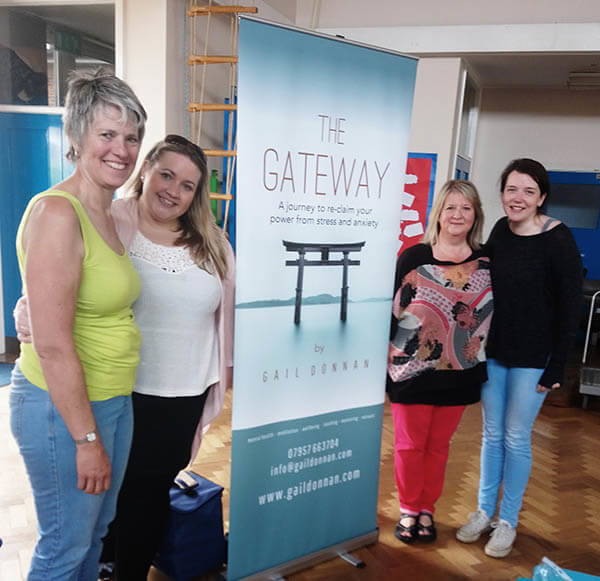 Gail has recently been speaking on the benefits of Mindfulness & Meditation to 30 teaching staff at Moorside School Ripon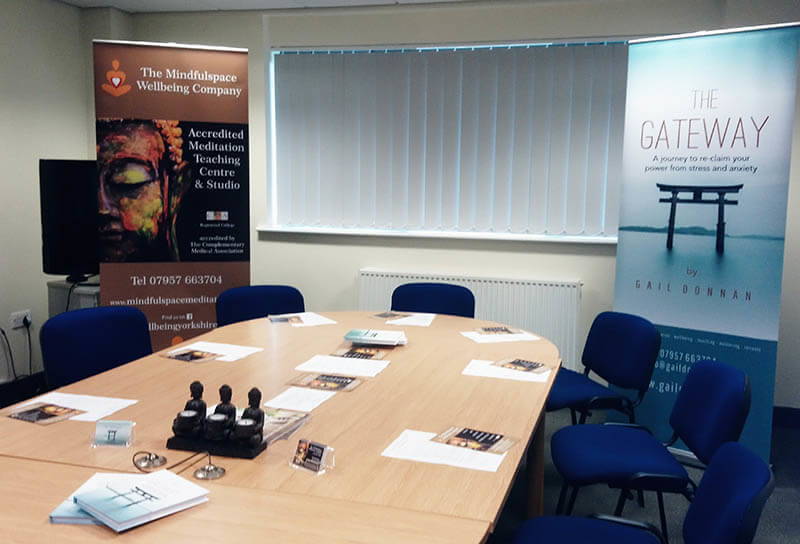 All ready for a meditation session for staff at Ripon Grammar school on their staff well-being training day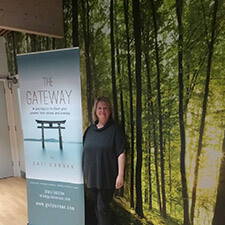 Gail has recently been invited to speak at Harrogate Ladies College Wellness Centre for The Lighthouse mental health charity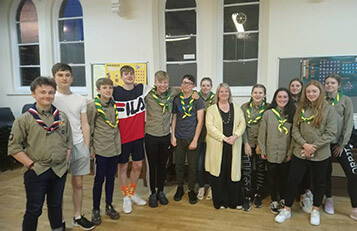 Gail has also recently run a mindfulness session for Wetherby Explorer Scouts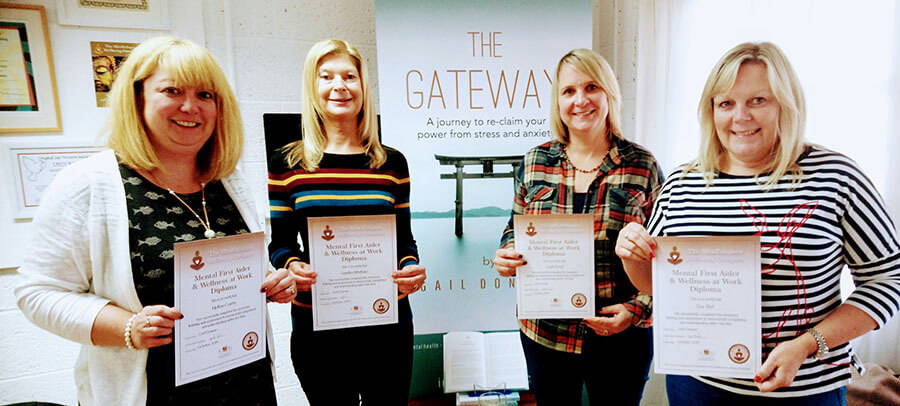 Staff from RAF Menwith Hill completed their two day accredited Mental Health First aid and wellness at work Diploma with Gail
Articles
Sunday Times August 5th 2018 Homes supplement Best places to live in the city – Mindfulness Centre mentioned

Spirit & Destiny Magazine August 2018

OM Yoga & Lifestyle Magazine April 2018 – Amazing Space feature –  Wellness Centre featured
Psychologies Magazine Ambassador blogs

Spirit & Destiny Magazine 
Wellness Retreats
Join us on our next retreat – click HERE for details